West Coast Light Products

The West Coast Light Products group is committed to building and establishing a stable energy footprint along the coastlines, farmlands, mountains, and deserts that make up the great and unique United States West Coast.
Our goal is to maximize our monetary assets by way of trading products, in addition to pursuing blending and import opportunities to meet the energy needs within the regions. We will supply bulk gasoline, diesel and jet fuel to the environmentally conscience states efficiently, responsibly, and cost effectively.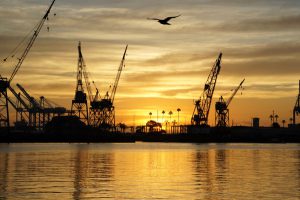 We will operate CARBOB gasoline, CARB diesel, and jet fuel capacities within the California markets ranging from 100,000 -150,000 barrels of physical storage with supply connections to most of the Los Angeles area refineries, ports, and the Kinder Morgan pipeline systems. Waterborne deliveries into the San Francisco Bay areas are also part of our expertise which we will utilize to fulfill the energy demands of the State.

Further, we will operate ULSD and Sub-Octane capacities within the Oregon market ranging from 50,000-100,000 barrels of physical commingled storage, with supply via the Olympic Pipeline from four Seattle, Washington area refineries, pump-over from other Portland area terminals, and via Kinder Morgan pipeline to Eugene, Oregon.
Click on a team member below to view their biography and contact information.