About Tauber Exploration and Production Co.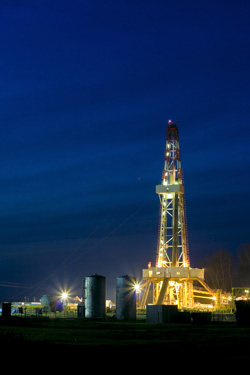 Tauber Exploration & Production Co., started by O. J. Tauber, Sr., is a privately-owned Texas corporation located in Houston, Texas. Active in the petroleum exploration and production business since the early 1970's, Tauber Exploration & Production Co. has continually enjoyed the success of developing oil and gas properties within a wide area of the U.S, including but not limited to the states of Texas, Louisiana, Mississippi, and Alabama.
Tauber will continue to seek companies that have a combination of strong prospects and a desire for reliable partners. Equally, our staff will continue its dedication to providing a timely response to such opportunities. It is our goal to work closely with partners to drill, develop, and operate properties in an economical and timely atmosphere.
In reviewing exploration ideas, Tauber's management team works to evaluate each proposal aggressively, with the anticipation of actively working with companies for developing prospects. Additionally, Tauber participates in 3-D seismic projects, lease acquisitions, and funding for geological and geophysical projects.
Non-Operated Working Interests
Working Interest Acquisitions
Mineral Acquisitions
3D Participation
Service Company Investments
Funding Generators
Mid-Stream Assets
Land Banking