About TransOil Marketing LLC
About TransOil Marketing
TransOil Marketing, a vital link in America's supply of crude oil!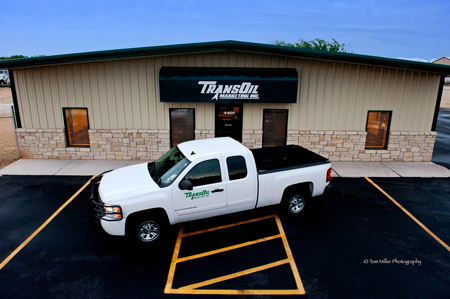 TransOil Marketing was established in 2006 with 3 trucks and trailers and has since grown to 50 trucks and 62 trailers, something that wasn't in the original business plan, but through building customer relationships and keeping them, created a successful, service-centered (some might say service-obsessed) business. TransOIl Marketing continuously builds on a foundation of those principles: the highest business practices, customer relationships and unmatched customer service.
TransOil Marketing now serves both independents and major producers in Texas, Oklahoma and New Mexico. While TransOil is able to serve all different sizes of companies, we treat all of our customers with the same respect and dedication whether they're a large company or small mom-and-pop operation. In addition to moving oil effectively and efficiently, our focus is providing dependable first-class service to our customers. At TransOil, we earn customers through attention to detail, dedication to excellence, and competitive pricing. Honesty and transparency can be elusive in business; but they are part of the code that we preach and practice. We don't necessarily believe that more business is better for business; we won't take on any customer or job that we don't believe we can offer 100% of our best level of service. This is how we built TransOil and why we continue to have some of the most loyal customers in the industry.
Our accountability and accessibility starts at the top; you can call on any member of the TransOil team on the phone anytime or stop by their offices, the door is always open. The TransOil team is empowered to fulfill customer requests and follow through on your issue personally. At TransOil Marketing, we don't "pass the buck." All of our staff is in constant communication with each other to ensure that everyone knows what's happening and can assist whenever needed. The open communication style also ensures that your business runs smoothly from start to finish.
Our team is made up of professionals with generational experience in oil purchasing, transportation and division order administration. We also don't believe in saying "that's not my job." You will find that each and every person on our staff is both professional and dedicated as well as personable and friendly.
We invite you to contact us to learn more about how we can provide exceptional service to your company.