Tauber Oil Company Acquires Hodge Railcar Services in Northern Louisiana
HODGE, Louisiana – January 1, 2017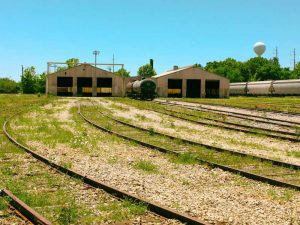 Tauber Oil Company, a Houston based Petroleum Marketing Company, announced the opening of their newest acquisition: Hodge Railcar Services (HRS). Hodge, LA is located less than 75 miles from Shreveport, La. HRS offers 13 fenced acres of newly refurbished track and 24,000 sq ft. of warehouse space complete with 3 dedicated maintenance bays. Class 1 Railroads can easily access Hodge Railcar Services using the Kansas City Southern (KCS) and Louisiana and Southern (LAS) Railroads.
"Our site is primed and ready for future customers.  We can assist with storage solutions, transloading of commodities from truck to rail, and railcar cleaning with light repair.  What started out as alternative location for railcar storage has turned into a blank slate for future customers.  It is an exciting time to partner with Tauber Oil and Hodge Railcar Services!" said Dave Swayne, Operations Manager and Business Development for Hodge Railcar Services.  
For further information or to inquire about operational opportunities available at Hodge Railcar Services, please contact Dave Swayne at (832) 325-1800 or by email at hodgerailcar@tauberoil.com
Additional information can be found here.