The Past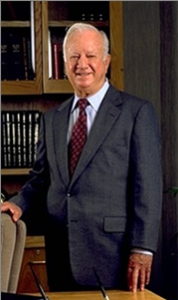 After the death of his father, O. J. Tauber, Sr. moved to Houston when he was 8 years old. Mr. Tauber was only able to finish the 8th grade before he had to start working full time to help support his mother, brother and sister. He worked as a caddie at the River Oaks Country Club, and as a bellboy at the old Lamar Hotel in downtown Houston.
Sometime after that, he was hired by the Southern Pacific Railroad. A mentor of his at Southern Pacific suggested that opportunities existed if he became either a stenographer or a train engineer. Mr. Tauber promptly learned shorthand and typing, and eventually became a traffic manager for the Southern Pacific Railroad.
Later, he left Southern Pacific for a job as traffic manager at a small Houston refinery called Eastern States Refining. From his position as traffic manager, he moved up the ladder until he was buying crude oil and selling the finished products. It was then that he saw the niche that would later become his vision, called Tauber Oil Company.
In the 40's and 50's, because of the antitrust laws that existed at that time, the major oil companies were barred from transacting business with each other. While Mr. Tauber was attempting to sell one company's overage of gasoline or diesel fuel, he found that another company's inventory might be in shortage. In observing these inventory imbalances, he saw the logic of business to business communications well ahead of his time. It was then that the inception of the industry's first inter-refinery marketer became a reality.
Hence, the birth of Tauber Oil Company in 1953.